Hacking The Head Off The Dragon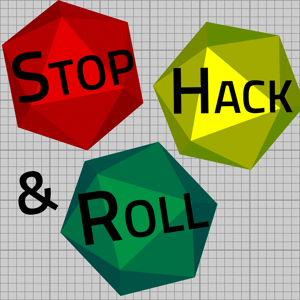 Ideas for playing GMless Dungeons and Dragons
Episode 01 - Hacking the Head Off the Dragon
In this episode Brandon and James introduce themselves. They share their first experiences playing pen and paper games and game mastering. Eventually they get onto the title topic and discuss playing Dungeons and Dragons without a dungeon master.
Notes
Some information about the Redwall opera, The Legend of Redwall Abbey, can be foundhere.
The Redwall MUCK Brandon talked about can be foundhere.
Resources
James's Random Lich Dungeon Table Example
Brandon's Adventure Creating Questions Example
Games mentions in this episode:
7th Sea: Second Edition Kickstarter
Tweet at us @StopHackandRoll or use #SHRpod
For more information about the podcast or either of the hosts check us out atStopHackandRoll.com
Music for the show is
There It Is Kevin MacLeod (incompetech.com)
Licensed under Creative Commons: By Attribution 3.0 License