El Pasion de Stop, Hack & Roll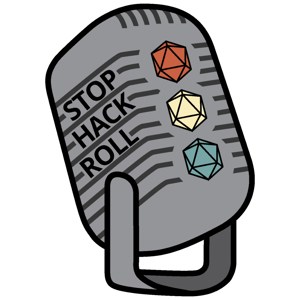 The Passion of Passions. Playing a Telenovela.
Episode 04 -

El Pasion de Stop, Hack & Roll
In this episode Brandon and James discuss their Powered by the Apocalypse hack/telenovela inspired game tentatively titled Pasión de los Pasiónes.
Notes
Jane the Virgin/Juana la Virgen
Ugly Betty/Yo Soy Betty La Fea
Additional Note: Brandon swept right past La Impostura without discussing it. This is a direct reference to La Impostura, a telenovela about a poor woman who has snuck into high society. He also switched El Policia to El Cabellero and added La Abuela in the work-week, but didn't mention those swaps.
Resources
Romeo y Juliet: How Characters Line Up With Pasión de los Pasiónes
Games mentions in this episode:
Tweet at us @StopHackandRoll or use #SHRpod
For more information about the podcast or either of the hosts check us out atStopHackandRoll.com
Music for the show is
There It Is Kevin MacLeod (incompetech.com)
Licensed under Creative Commons: By Attribution 3.0 License