Notice: Data Cap Delay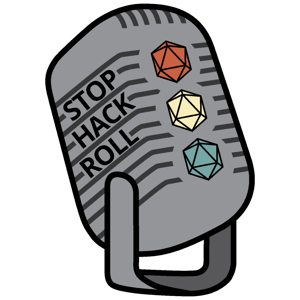 This week's episode is postponed until Thursday, the 1st of December.
Due to the way our upload limits cap out and the fact that this November has 5 Tuesdays there wont be an episode today. We're pushing our episode back to Thursday December 1st which is when our upload cap refreshes.
We recorded a hilariously fun episode about playing Pokemon as a tabletop RPG.
As James explained in the video, if you need something to do between now and Thursday, we recommend checking out Dan Ender's GamesGiving project. James is making a microgame about dancing dinosaurs. It's for a great cause.
See you Thursday!
Don't forget to Stop Hack and Roll.
Tweet at us @StopHackandRoll or use #SHRpod
For more information about the podcast or either of the hosts check us out atStopHackandRoll.com
Music for the show is
There It Is Kevin MacLeod (incompetech.com)
Licensed under Creative Commons: By Attribution 3.0 License